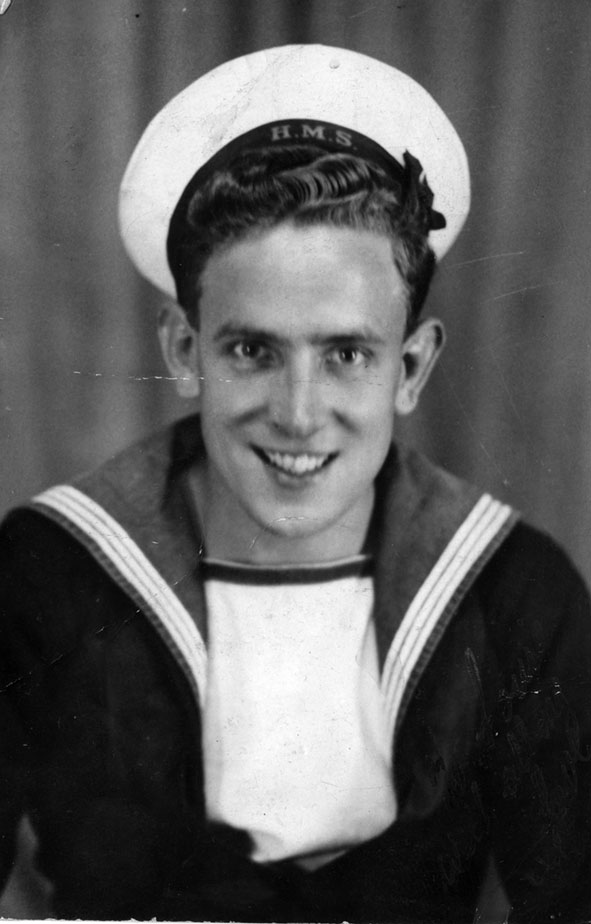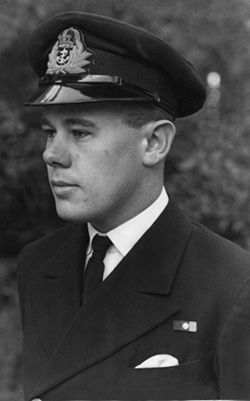 Francis George Wilson was 18 when he joined the Royal Navy in September 1941 but already married. He was from St Helens in Lancashire and joined
Venomous
during her refit at Troon in March 1942 and left at Falmouth in October 1943.
As the ASDIC operator he would have reported to
Warrant Officer Herbert J.B. Button DSM RN
who was responsible for anti-submarine operations. George Wilson had a crucial role to play on the 11 November 1942 listening for "pings" from the U-boat which sank
Hecla
but, sadly, left behind no written record of what happened that night. Stephen Barney, the Anti-Submarine Warfare Officer (ASCO) in
Venomous
in 1943, spoke at
the book launch for the new hardback edition
of
A Hard Fought Ship
in May 2017. Click on the link to find out more about
the use of Asdic in

Venomous
.
These family photographs are the property of George Wilsion's grandson, Andrew Wilson. The photograph of crew members posing in front of B Gun while
Venomous
lay alongside a destroyer was probably taken at Alex before Operation
Husky
, the landings in Sicily. I have also been sent a copy of this photograph by the niece of Jimmy Ackerman who is third from left in the photograph. Curiously, Ackerman is a German name meaning ploughman. John Rodgaard has identified the destroyer as a member of the G, H or I classes, fleet destroyers built in the 1930s. A possibler candidate which took part in Operation Husky would be
HMS

Ilex

(I161).
Take a look at George Wilson's photographs and if you can provide further details or identify any of those on them please
e-mail me.