The story of HMS Venomous


"You

have

to laugh..."

Don Preece, Leading Stores Assistant
and comic artist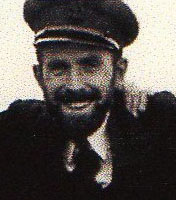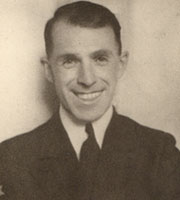 LSA Donald (Don) Albert Preece (1915-42) died when HMS

Hecla

sank on the night of the 11 – 12 November 1942. He was a talented artist whose comic cartoons of life at sea in the Royal Navy were much sought after by his shipmates for sending home with their letters from Iceland and South Africa. They are treasured by those alive today and by the families of those who died when

Hecla

sank. I was lent or sent scans of several samples of his work and was curious to find out more about the man who drew them - but had no idea where to start.

George Male, a sick berth attendant on

Hecla

, put me in touch with Don Preece's daughter, Christine Denovan-Smith. Christine's father died when she was still a child and she has no memory of him but discovered who he was by typing the letters he sent home to his wife. Her mother remarried and his letters were only re-discovered when both her mother and step father had died. She published their letters for her family as

A Wartime Romance, the letters of Donald and Dorothy Preece (neé Fish), 1940-42

as a handsome hardback edition of 400 pages in 2015. This brief account of the life of this talented and popular man is based on his letters and George Male's memories of his former shipmate.
Donald Preece's father, Albert (Bert) Preece, was an engineer in the dockyard at Gibraltar and Donald was born there in 1915. Christine does not know how old he was when Bert and Kassy (Kathleen) Preece returned to their home town of Plymouth but his teenage school reports and sketchbooks show that his talent as an artist was apparent from an early age. He was fond of sport, played tennis and was a good swimmer and when he enlisted in March 1940 he was working as the manager of a sports shop in Taunton.

His maternal grandfather was a sea captain who died at sea and his father a dockyard engineer so Don naturally wanted serve in the Royal Navy. He trained at HMS

Arthur

, a former Butlins holiday camp in Skegness, and was posted to Devonport as a Supplies Assistant (SA). He helped kit out French and Belgium soldiers evacuated from Dunkirk with fresh clothes and in a letter dated the 2 June 1940 wrote:


"It doesn't seem possible that so many of us could be fairly light hearted with so much tragedy and suffering around us, but I guess it is because these men, who go by in their hundreds, are all smiling cheerfully - some without shoes, hats, shirts and with several days growth of beard, force their indomitable spirit out to us and make us feel that we, with our comparatively trifling troubles, are 100% better off than they. The men I refer to are part of the 1,200 French and Belgian soldiers who are being kitted up and fed here. Some of them have been fifteen days without sleep and when they were collected by our transport ship, thought their troubles were over, only to be sunk mid channel and receive another dose of discomfiture - poor devils."

He married Christine's mother, Dorothy ("Dot") Fish, later that month and was posted to

Hecla

at Greenock in November before it left in1941 to take up its role as a destroyer depot ship at Havelfjord, Iceland. He was promoted to Leading Supplies Assistant (LSA) and wrote home in a letter dated the 11 July:


"This morning Bert Beare and myself were rated while still at sea - I think this very ironical and significant - it only shows how the ' powers that be' can wangle things to suit themselves, but never to suit the men! Needless to say there is much leg pulling going on and we are being greeted every moment with 'I guess that anchor weighs heavy'."

The Man Who Forgot ...
Courtesy of Christine Denovan-Smith, daughter of Don Preece
His cartoons were very popular with the ship's company, especially the "Buzz" cartoons about shipboard rumours which were posted on the ship's notice board, but these were probably kept by the ship's officers. His shipmates commissioned over a hundred in advance of Christmas 1941. He had some stock cartoons which could be personalised for a special occasion like the birthday card he did for Jabe Skelhorne's daughter, Rita.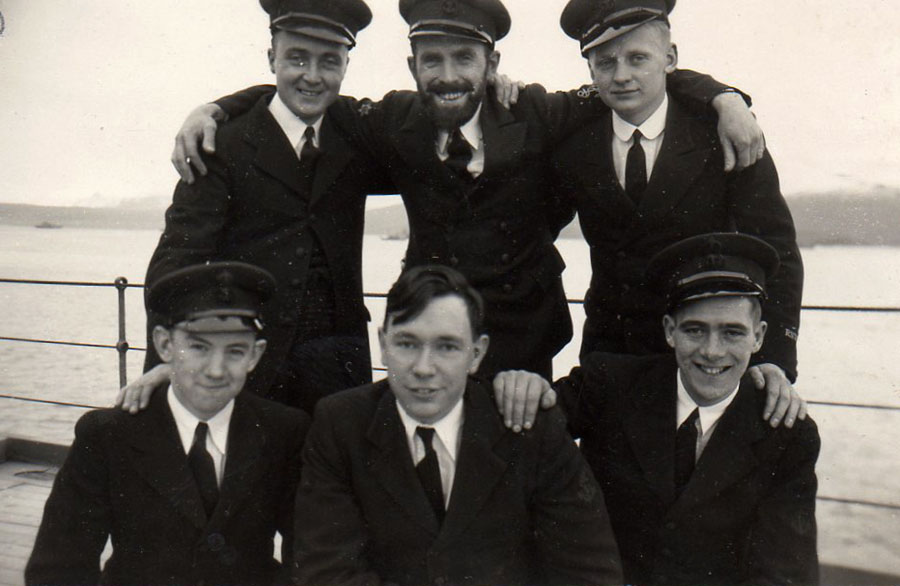 Shipmates - 19 October 1941

Rear row from left:
"Harry Lavender, me, Reg Hall"

Front row from left:
"Perkins (Tavistock), Sturgess (Wales), Wood (Lancs)"
Leading Supply Assistant, Eric Wood (D/MX.65093) died when
Hecla
sank
Courtesy of Christine Denovan-Smith, daughter of Don Preece

He was rather opinionated and distrusted authority as illustrated by this extract from a letter he wrote on the 14 July 1941:


"A fellow here received three days No.11 for talking in church - draw your conclusions as to my remarks! I told him the only answer to that sort of totalitarianism was to stop attending church - needless to say he is heeding this advice! Can you imagine the holy atmosphere? ' Worship thy heavenly Father and keep silence you brats! Peace on earth - blah! blah! blah! [sudden pipe on loudspeakers - Post defence watch close up - uncover guns! ] - ' Lead us not into temptation, etc. - 'Tombola will be played at 1700!' and so on.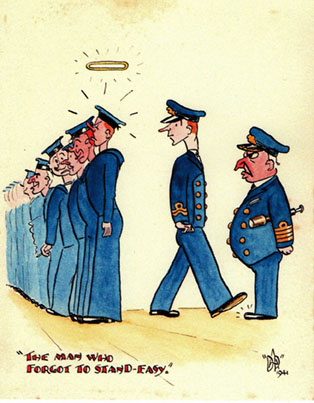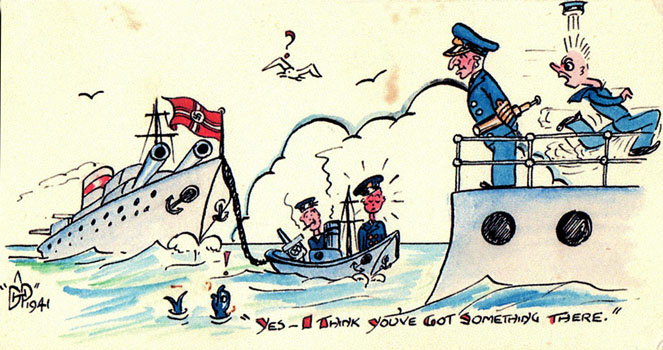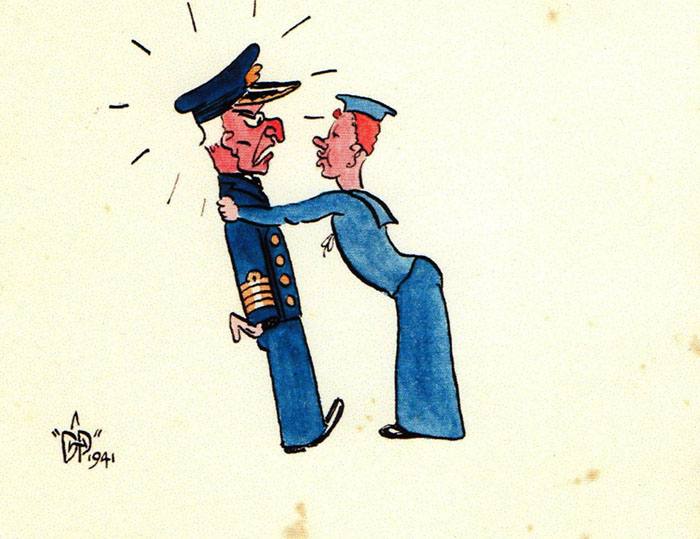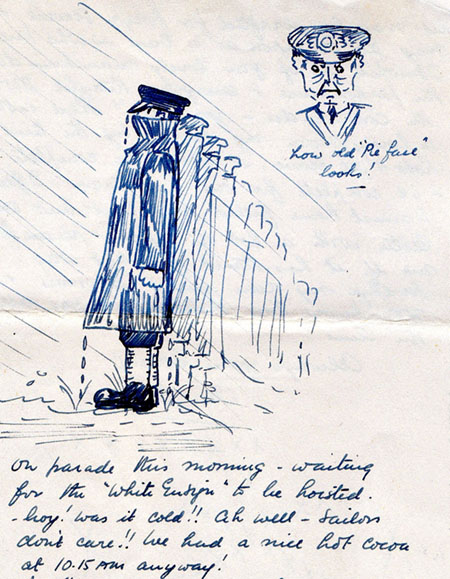 Who was "Old Pie Face"?
Courtesy of Christine Denovan-Smith, daughter of Don Preece

After his active life ashore he initially found conditions on

Hecla

very restrictive but since he had a good baritone voice and was an accomplished violinist he was able to play, sing and act in stage productions aboard ship. George Male was in a different mess but they were both in the ship's drama society. George was not impressed by the ENSA production while

Hecla

was in Iceland (below left).


ENSA production, daydreaming of Dot while working and fooling around on deck with shipmates
On right from left:
"Perkins, Deller, Wood (astride Lavender), Plummer, Russ and me below", dated 2 November 1941
Leading Stores Assistant George D. Deller
MX68964)
and
Supplies PO George Plummer
(D/X.126(U) died when
Hecla
sank
Courtesy of Christine Denovan-Smith, daughter of Don Preece

For Christmas 1941 the "Hecla Players" put on performances of

Outward Bound

by Sutton Vane, a huge success on Broadway in 1938-9 but a rather ominous choice for HMS

Hecla

:


"The play is about a group of seven passengers who meet in the lounge of an ocean liner at sea and realize that they have no idea why they are there, or where they are bound. Each of them eventually discovers that they are dead, and that they have to face judgment from an Examiner, who will determine whether they are to go to Heaven or Hell."


Out of a cast of eight Eric Bond ("John") and Donald Preece ("Mr Lingley") plus Cyril Boyle, the electrician, would not live to see another Christmas.

In Mrch 1942 USS

Vulcan

replaced

Hecla

as the destroyer depot ship at Havelfjord and

Hecla

returned to the Clyde for a short refit. Some of the wives travelled to Greenock to be with their husbands during this period and were disappointed when Cpt. C.G.B.Coltart RN would not allow them to stay ashore overnight. When

Hecla

left Greenock for South Africa on the 14 April Cpt E.F.B. Law RN was in command. HMS

Hecla

was part of Convoy WS.18 en-route to join the Far East Fleet. When they crossed the Equator Don made a "Crossing the Line" certificates for presenting to crew members being welcomed by Neptunus to his kingdom for the first time.

In a letter dated the 19 May and posted from Simonstown he described what happened to him when

Hecla

hit a mine:


"Last Friday afternoon at 4pm the ship struck a mine, the fumes that arose almost immediately were overpowering. Well, to cut a long story short I recovered consciousness on the floor of the wardroom ante-room wrapped in blankets and feeling rather bilious, headachy and heavy in the chest, surrounded by other unfortunates, who were not in the immediate vicinity of the actual explosion. That was 6.30 p.m. Altogether we have lost 26 lives."


"At home" in South Africa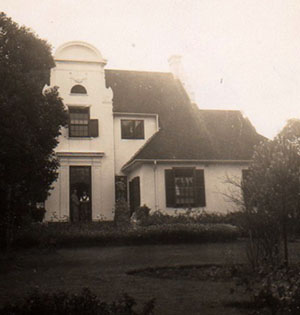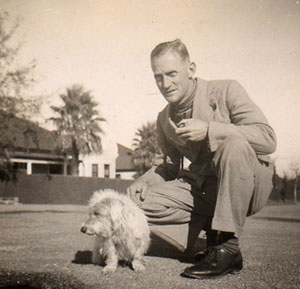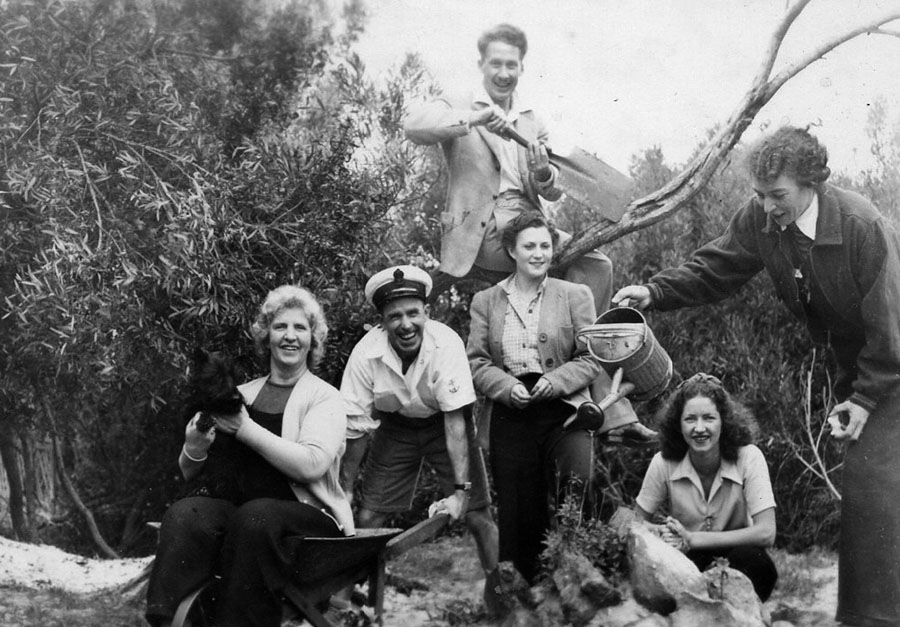 Don Preece was befriended by Dick and Marjorie Magnin and often visited them at their small apartment in a large house at the foot of Table Mountain
Dicky Magnin (centre) and family group on right with Don Preece second left and Marjorie Magnin standing on right
Courtesy of Christine Denovan-Smith, daughter of Don Preece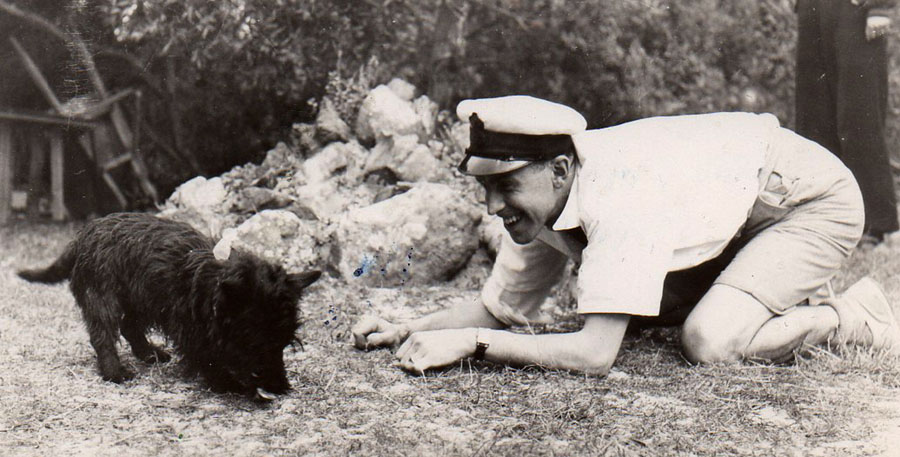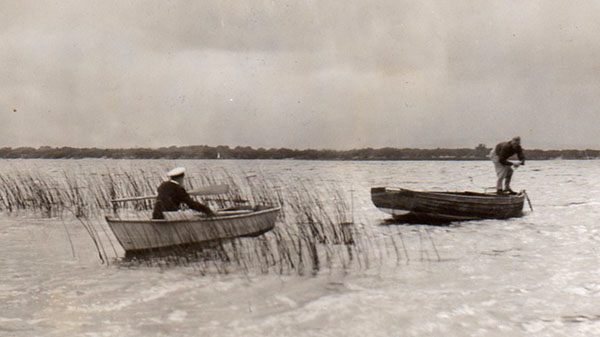 Don Preece making friends with the family pet (left) and "trouble at sea" with Dicky Magnin on left and Don standing on right
Courtesy of Christine Denovan-Smith, daughter of Don Preece
Cpt Law was more relaxed about his men staying ashore in South Africa than Cpt Coltart was at Greencok. The South African were very hospitable and many of the ship's company made good friends. Don Preece was a welcome guest in the home of Dick and Marjorie Magnin who had a small apartment in a beautiful house at the foot of Table Mountain. Majorie Magnin's letter to Don's wife is a wonderful tribute to Christine's father:


11a Longacres, San Souci Road, Newlands
2 July 1942

"We've not known him long as time goes but feel as if we've known him all our lives. His lively, eager nature will gain him friends wherever he goes and we consider ourselves lucky to have met him before he got caught into some other circle. He's told us so much of you and your little one that I'm afraid I can't feel you're a stranger. We celebrated our third anniversary yesterday by giving a small cocktail party and Don was able to get off for it. It was quite good fun and Don caused a great deal of mirth by dressing up in my dressing gown and putting on lipstick and a bandanna round his head. He posed as Mrs Igginbottom and had us in fits with his repartee. He's very versatile, isn't he? He's looking very fit and has got over his experience wonderfully well. He hopes to go on leave soon and will probably stay on a farm to get away from the Ship for a bit. It will do him good. We shall miss him though."
Many of Don's letters home to Dot were illustrated with humorous drawings: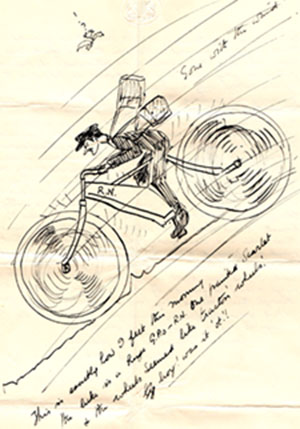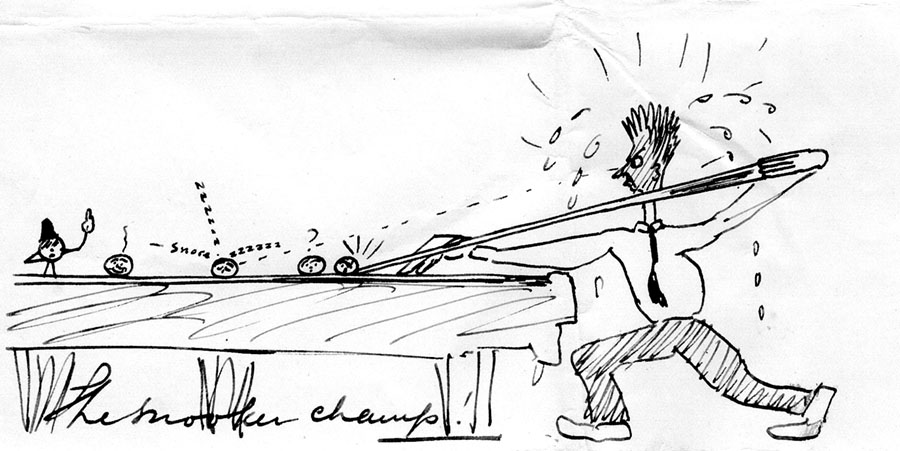 Left: "Gone with the wind - on a big GPO RN one painted scarlet and the wheels seemed like tractor wheels"
Right: "I have just finished a game of snooker and played lousily as usual - but it was good fun"
Courtesy of Christine Denovan-Smith, daughter of Don Preece
In October HMS

Hecla

left Simonstown for its fateful encounter with U-515 on the 11 November 1942 off the coast of north Africa where Don Preece died along with 284 of his shipmates leaving his wife a young widow to raise his baby daughter, Christine.

Dot remarried and Christine raised a family of her own and discovered the father she never knew through reading and publishing his letters as
A Wartime Romance, the letters of Donald and Dorothy Preece (neé Fish), 1940-42.
Christine Denovan-Smith died
on 26 June 2016 after a long battle with cancer leaving behind John, her husband for 56 years, and three sons, David, Jonathan and Timothy, and a grand daughter, Katherine.


Enquiries about
A Wartime Romance
and reproduction rights in the cartoons and drawings of Don Preece should be sent to John Denovan-Smith.
Return to the
"Home Page"
for HMS
Hecla
to find out more about its history and the stories of other survivors

A Hard Fought Ship contains the most detailed account of the loss of HMS Hecla yet published
Buy the new hardback edition online for £35 post free in the UK
Take a look at the Contents Page and List of Illustrations
---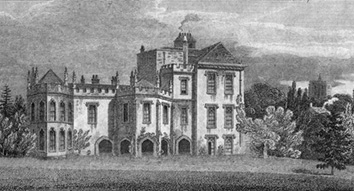 Holywell House Publishing
88 Holywell Hill, St Albans, Hertfordshire AL1 1DH, Britain
http://holywellhousepublishing.co.uk
Telephone: +44 1727 838595
contact online
---